MESA DIVORCE LAWYER
Arizona Family Law Attorney Devoted To Meeting Your Needs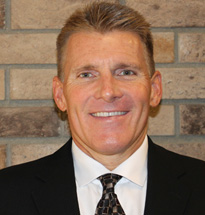 Are you considering a divorce or trying to resolve some other family dispute? Are you looking for an attorney who you can trust to follow a strategy that is focused on your personal goals? Do you need a Mesa divorce attorney who has the experience to guide you through the process and protect your rights?
If so, I can help you. I'm attorney Kyle Scoresby, and I have been practicing divorce and family law for more than 20 years. My staff and I at Scoresby Family Law in Mesa look forward to helping you resolve your case regardless of how simple or complex your family legal situation may be. Don't hesitate to contact my office to schedule a consultation. My office is located near the 202 Red Mountain Freeway as well as the Loop 101, making access from all East Valley communities quick and convenient. I serve all Maricopa County cities, including Mesa, Scottsdale, Tempe Chandler, Gilbert, Queen Creek, Phoenix, Carefree, Cave Creek, and all North Valley and West Valley Cities.
Focused Solely on Helping Clients With Their Family Legal Problems
My legal practice is exclusively devoted to family law. I handle divorce cases, including property division, alimony, child custody (now, legal decision making), and child support, as well as cases in related areas such as paternity, legal separation and prenuptial agreements.
I keep my clients' priorities in mind at all times. If you are looking to negotiate a settlement, I will do what it takes to pursue one that is fair and equitable. If you are unable to reach an agreement, I have the
experience
to aggressively and effectively represent you at trial.
Family law is an area where different people often have different goals. Some people are looking for an aggressive attorney who will stand up for their rights in court. Others want to avoid the cost and stress of a trial by pursuing negotiated settlements. However, these goals are not mutually exclusive. Having trial experience and meticulously preparing a case protects our clients' rights and sets the stage for successful negotiations.
A Family Law Firm that Focuses on the Client and Provides Dedicated Representation
If you are looking for a lawyer who will work with you, keep you in the loop and never let your case fall through the cracks, contact my office today.